Jim Ross To Narrate Our Film, Host It's
World Premiere July 30 in Charlotte!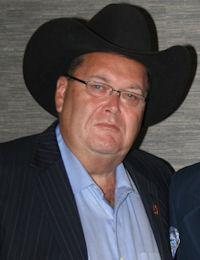 Hall-of-Fame announcer Jim Ross is the narrator for our fan-funded Mid-Atlantic Memories documentary and will host it's World Premiere this Thursday, July 30 at the Mid-Atlantic Wrestling Legends Fanfest Weekend in Charlotte, North Carolina.

"Jim Ross' involvement in this project really puts our film over the top," says the documentary's director John Andosca. "His expertise on the wrestling business is second to none, and the insight and perspective he has shared on film for us gives this documentary an incredible level of credibility."

"If you're a fan of pro wrestling, you have to be a fan of the Mid-Atlantic territory," says Ross. "Like so many other great territories, they laid the bedrock for the foundation of the genre as we know it today. This film is going to be so unique."

"Fans are going to be in for a real treat at the event," says Andosca. "Not only will they be able to relive Mid-Atlantic memories through the debut of our film, but they will also be able to make so many new memories by continuing the legacy of Mid-Atlantic wrestling through fanfest weekend."

The public is welcome at the premiere showing in Charlotte. You'll walk the red carpet and be among the first to get a glimpse at this outstanding look at wrestling's past!

Admission is free with the purchase (or preorder below,) of the Premiere Edition of the DVD!


Order Premiere Edition of the DVD!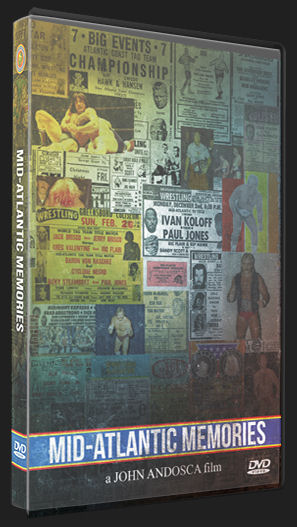 Don't miss the Premiere Edition DVD of this much-anticipated film!

Buy this Premiere Edition DVD and you'll get FREE SHIPPING within the continental United States!

But that's not all!

Be one of the first 500 to order this Premiere Edition DVD and we'll include 1 of 2 autographed Mid-Atlantic Memories collector cards!

An autographed Jim Ross card, or an autographed Jim Cornette card!

You won't find these anywhere else!


If you have questions or would like to use an alternate payment option, email NWALegends@aol.com